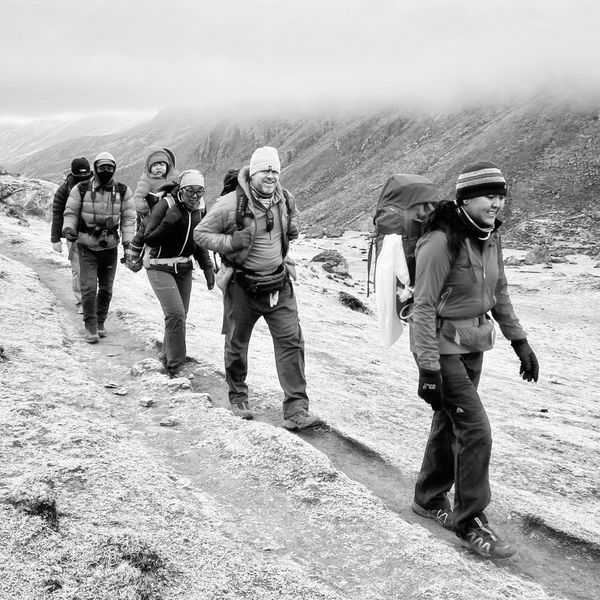 TREKKING: Into the Heart of Khumbu
On the trail of multiple projects into the Khumbu region of Nepal... Altitudes ranged from 9,000ft to over 17,000ft and sub zero temperatures with winter fast approaching. It was a profoundly successful, energizing adventure returning to work in the Everest region with Pasang Lhamu Sherpa Akita, Ei-Kichi Sherpa Akita, Kyle Ruddick, Jangmu Sherpa, Dawa Sherpa and Tenzing Sherpa.
Image: An early start in the frost and freezing fog towards Renjo-La, Khumbu, Nepal.