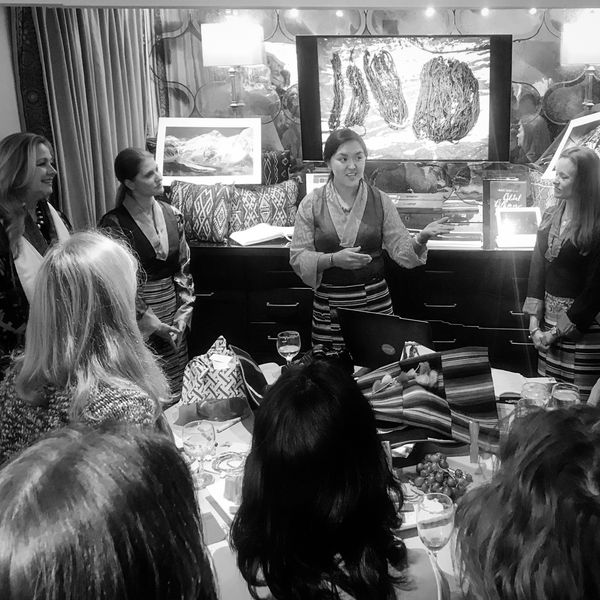 SPEAKING: IBU Movement in Charleston, South Carolina
Mountaineer and Humanitarian Pasang Lhamu Sherpa Akita shared her inspiring message that "Nothing is impossible" with a crowd gathered at IBU Movement in Charleston, South Carolina, which fosters international economic support for female artisans around the world.
Photographer Cira Crowell shared a reading from her new book, "Luminous Everest" along with images and stories of weavers photographed along eight hundred miles of trail in the High Himalayas.
Tremendous thanks to Susan Hull Walker and her team at IBU for a beautiful evening and for weaving the threads of inspiration internationally!
Image: Susan Hull Walker, Angel Murdock, Cira Crowell and guests of IBU listen to the stories and insights of Pasang Lhamu Sherpa Akita.