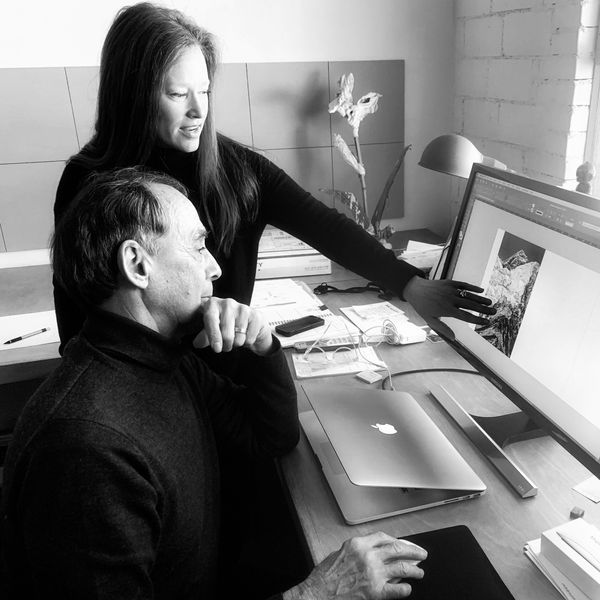 PUBLISHING: Luminous Everest - SOLD OUT SPECIAL EDITION
"Luminous Everest" is a collection of black and white photographs of Everest made over three years of trekking in the Khumbu region, Nepal. The book has a hand-stitched binding similar to traditional red thread mala prayer bracelets with the intention that the book elevates and inspires, as does Mt. Everest. Images by Cira Crowell. Book design by Michael Motley, 11×17, 2019.
Image: Discussing page details with Michael Motley of Michael Motley Design.