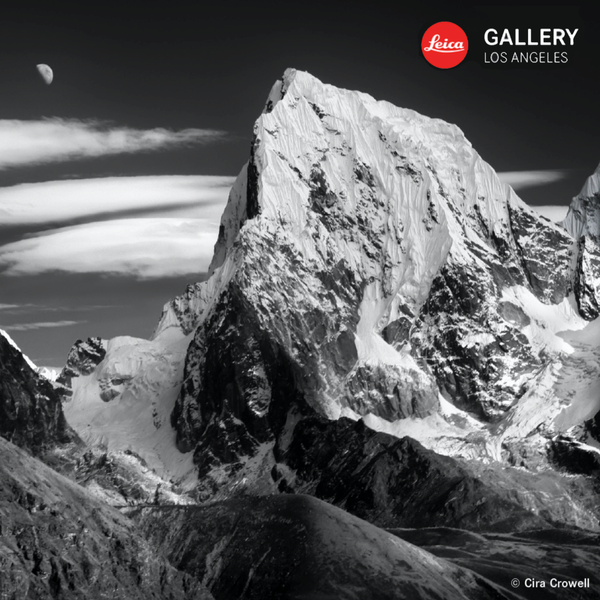 Leica Celebrates International Women's Day With The Leica Women Foto Project Exhibition:
Dream Mountain Photography Exhibit by Cira Crowell

Leica Gallery Los Angeles
Opening Reception
Tuesday, March 8, 2022
International Women's Day
6:00 PM – 8:00 PM
Dream Mountain Film Screening and Artist's Talk with Cira Crowell

"Making the Dream Real"
Wednesday, March 30, 2022
6:00 PM
The dream continues... You are invited to an opening of the Dream Mountain exhibition at Leica Gallery Los Angeles. The exhibition is part of the Leica Women's Foto Project, in honor of Women's History Month.
The Dream Mountain photography exhibition consists of fifteen editioned black and white pigment prints and one sixteen-foot panorama print. Each image is positioned in a vertical format floating between earth below and heaven above. This longer vertical paper size references Himalayan scrolls that honor the culture in which the images were made. Images in the exhibit were photographed by Cira Crowell with the Leica SL, SL2 and CL over five years working at high elevation (12-21,000ft) in Nepal and while leading the Dream Mountain film project as executive producer, co-expedition photographer, and climber. The exhibition offers a thoughtful portrait of elite mountaineer Pasang Lhamu Sherpa Akita as she summits Cholatse at a critical crux of her life and career, and explores interconnections between mountain and culture while transcending stereotypes.