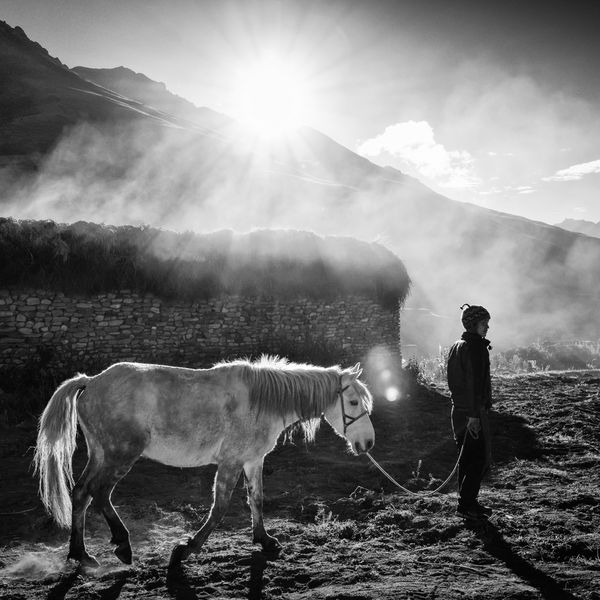 IN THE WORKS: Dolpo: Land of Light
Currently in the works is a special edition book of images from years of remote treks in Dolpo, Nepal. Text and comments from Dolpo Tulku Rinpoche will add deeper insights. The book will benefit the Dolpo Tulku Rinpoche Foundation and InLightWorks is looking forward to coordinating exhibits and events.
Image: "Radiant Dawn." A horseman leads his Ta (Tibetan for horse) into the morning light in Tokyu, Dolpo, Nepal. White horses are believed to be particularly auspicious.