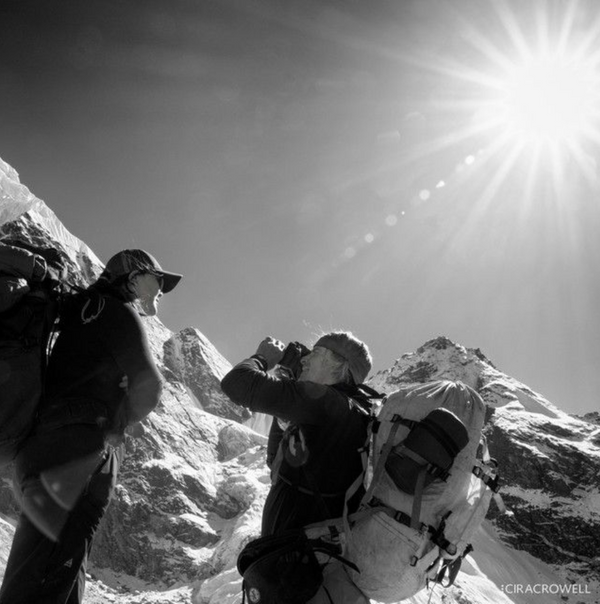 FILMING: Dream Mountain
2016 National Geographic Adventurer of the Year Pasang Lhamu Sherpa Akita grew up in Lukla, Nepal, the entrance to the Everest region. At a young age Pasang found inner-encouragement to transcend seemingly insurmountable obstacles and became one of the most recognized elite female mountaineers in the world, climbing Everest, K2, winning international awards and inspiring people everywhere with her story and warmth.
Two years ago Pasang set aside her ice axe and Nepali-flag helmet to give birth to her son Norbu. Now with the deep urge to climb again she will re-engage with her life-long passions by summiting a mountain in her homeland. This moment will start her new chapter of motherhood and climbing. Pasang lives her words that, "All women and girls have the right to follow their dreams."
Image: Director Kyle Ruddick and Pasang Lhamu Sherpa Akita at work on "Dream Mountain" in Khumbu, Nepal, with Cholatse in the background.