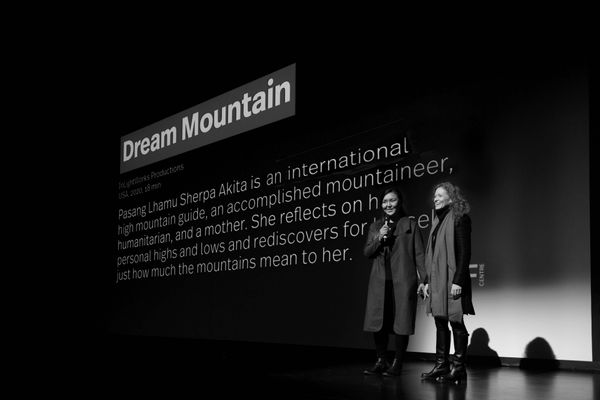 "Dream Mountain" Plays To Full House on Banff Mountain Film World Tour - Salt Lake City
Dream Mountain played to a full house of over 500 people at the Salt Lake City stop of the Banff Mountain Film World Tour in February! It was the first in-person re-opening event at University of Utah's Kingsbury Hall and several members of the Dream Mountain team — Biographic Lead Pasang Lhamu Sherpa Akita, Executive Producer and Co-Expedidtion Photographer Cira Crowell and High Altitude Cinematographer Scott Simper reunited on stage to introduce the film.
"It was so much fun to share the moment and to be side-by-side with dear friends who helped make this film happen literally and in spirit," Cira reflected. "Thanks for a great time Banff World Tour/Salt Lake City!!!"
The Banff World Tour is passing through every state and multiple cities. Dream Mountain is showing in the "Larch" Program (one of three different programs). To check if Banff World Tour/Larch Program is showing near you, click HERE.