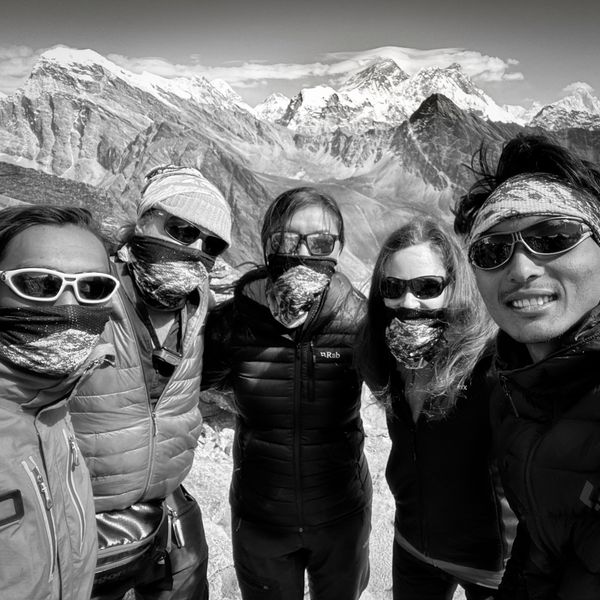 COLLABORATING: "Moonlit Everest" + Avalon7
Breathing is good for you... especially at altitude! In addition to O2s Avalon7 Breathable Mesh Tubes also offer protection from the sun and dust. We're thrilled with the collaboration with Avalon7 featuring "Moonlit Everest" by photographer Cira Crowell. Team tested and approved!
Thanks to Rob and his team at Avalon7!
Image: Dawa Sherpa, Kyle Ruddick, Pasang Lhamu Sherpa Akita, Cira Crowell, Tenzing Sherpa wearing "Moonlit Everest" Avalon7 Breathable Mesh Tubes with Everest in the background. Can't see it but we're all smiling!