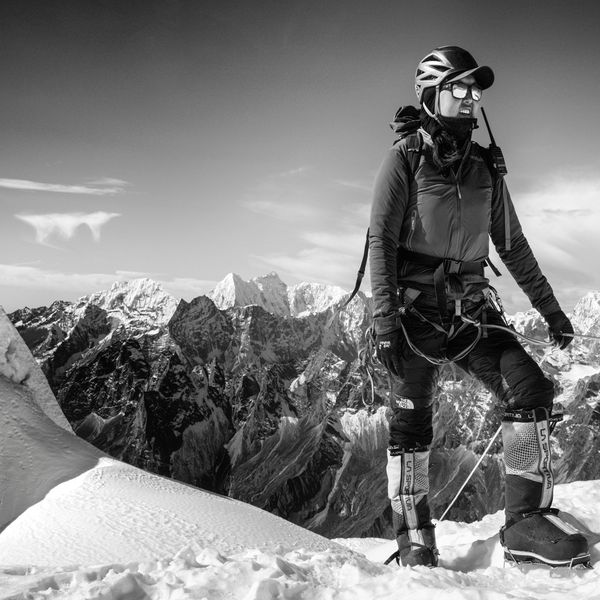 CLIMBING: Cholatse
To summit is not to conquer, but to connect. - Cira Crowell
Summiting Cholatse 6,440m/21,130 ft in the heart of Khumbu, Nepal was the culmination of a dream held close to the hearts of Pasang Lhamu Sherpa Akita and Cira Crowell. Reaching the summit together with the Himalayas stretching out in all directions was a profound experience of interconnection with the team, the mountains and with the power of inspiration to lead us up and beyond...
Huge thanks and congratulations to climbing team Panuru Sherpa, Pasang Lhamu Sherpa Akita, Lhakpa Gyaljen Sherpa, Tenzing Sherpa, Scott Simper and Cira Crowell!
Image: Pasang Lhamu Sherpa Akita joyfully reaching the summit of Cholatse, Khumbu, Nepal.