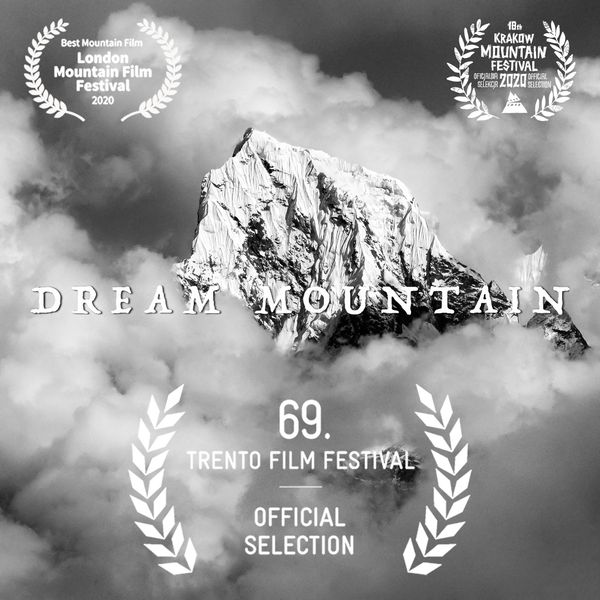 FILM FESTIVAL: "Dream Mountain" Named Official Selection for 69th Annual Trento (Italy) Film Festival
🎥 We are excited and honored to announce "Dream Mountain" has been named an Official Selection for the 69th Annual Trento Film Festival.
✨ "𝐓𝐡𝐞 𝐰𝐡𝐨𝐥𝐞 𝐬𝐞𝐥𝐞𝐜𝐭𝐢𝐨𝐧 𝐜𝐨𝐦𝐦𝐢𝐭𝐭𝐞𝐞 𝐡𝐚𝐬 𝐡𝐢𝐠𝐡𝐥𝐲 𝐫𝐚𝐭𝐞𝐝 '𝐃𝐫𝐞𝐚𝐦 𝐌𝐨𝐮𝐧𝐭𝐚𝐢𝐧' 𝐟𝐢𝐥𝐦 𝐚𝐧𝐝 𝐚𝐩𝐩𝐫𝐞𝐜𝐢𝐚𝐭𝐞𝐝 𝐡𝐨𝐰 𝐞𝐟𝐟𝐞𝐜𝐭𝐢𝐯𝐞𝐥𝐲 𝐢𝐭 𝐩𝐨𝐫𝐭𝐫𝐚𝐲𝐬 𝐬𝐮𝐜𝐡 𝐚 𝐠𝐫𝐞𝐚𝐭 𝐩𝐫𝐨𝐭𝐚𝐠𝐨𝐧𝐢𝐬𝐭, 𝐡𝐢𝐠𝐡𝐥𝐢𝐠𝐡𝐭𝐢𝐧𝐠 𝐦𝐚𝐭𝐭𝐞𝐫𝐬 𝐭𝐨𝐨 𝐨𝐟𝐭𝐞𝐧 𝐨𝐯𝐞𝐫𝐥𝐨𝐨𝐤𝐞𝐝 𝐢𝐧 𝐭𝐡𝐞 𝐨𝐮𝐭𝐝𝐨𝐨𝐫 𝐜𝐨𝐦𝐦𝐮𝐧𝐢𝐭𝐲." —𝐓𝐫𝐞𝐧𝐭𝐨 𝐅𝐢𝐥𝐦 𝐅𝐞𝐬𝐭𝐢𝐯𝐚𝐥 𝐒𝐞𝐥𝐞𝐜𝐭𝐢𝐨𝐧 𝐂𝐨𝐦𝐦𝐢𝐭𝐭𝐞𝐞 ✨
Trento Film Festival is the world's oldest international film festival dedicated to mountains, adventure and exploration. Based in Trento, Italy, it is a member of the esteemed International Alliance for Mountain Film (IAMF), with 28 members around the world, including Telluride's Mountain Film.
Join elite climber Pasang Lhamu Sherpa Akita on a heartfelt adventure as she shares the joys and challenges of humanitarianism, mountaineering and motherhood. Defying societal norms, Pasang has achieved a trailblazing international career and was named National Geographic Peoples' Choice Adventurer of the Year in 2016.⁠⠀